Will Your Family Be Allowed to Access Your Apartment After You Die?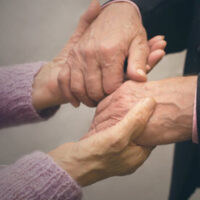 When a person dies, there are a number of legal and logistical issues that need to be addressed. For instance, if the deceased was renting their home, someone may need to gain access to the property to recover certain personal items, or even legal documents such as a will. Unfortunately, family members often discover that obtaining such access is not a simple matter.
Recently, a television station in Rhode Island reported on the story of a "grieving daughter" who "fought to retrieve her mother's final burial plans after she was struck by a car" and killed. Apparently, documents related to the mother's prepaid burial plot were locked inside of the apartment, but the landlord would not grant the daughter immediate access.
Such stories may make the landlord sound harsh and unsympathetic. But there are certain legal formalities that need to be observed when a tenant passes away. Even here in Florida, a landlord cannot legally grant access to a rental unit unless a person is either also named on the lease or has been appointed by a probate court as personal representative of the deceased tenant's estate.
This is one reason it is so important to have a last will and testament nominating a personal representative. Although a Florida judge can still appoint a personal representative in the absence of a will, when there is a will the process often goes much quicker. And the sooner there is a personal representative in place, the sooner that person can begin to take possession of the decedent's personal property–including the contents of their rental housing.
Can a Landlord Seize a Deceased Tenant's Property?
Another question that often comes up in these situations is, "Can the landlord simply seize or remove a deceased tenant's property without the estate's consent?" Florida law states that a landlord may terminate a lease and take possession of the lease property when all of the following conditions have been met:
the last remaining tenant named on the lease has died;
the rent has gone unpaid; and
at least 60 days have passed since the tenant's death.
At that point, the landlord is entitled to take back the apartment. But what about its contents? The answer to this question depends on whether or not the lease contains this language:
BY SIGNING THIS RENTAL AGREEMENT, THE TENANT AGREES THAT UPON SURRENDER, ABANDONMENT, OR RECOVERY OF POSSESSION OF THE DWELLING UNIT DUE TO THE DEATH OF THE LAST REMAINING TENANT, AS PROVIDED BY CHAPTER 83, FLORIDA STATUTES, THE LANDLORD SHALL NOT BE LIABLE OR RESPONSIBLE FOR STORAGE OR DISPOSITION OF THE TENANT'S PERSONAL PROPERTY.
If this language is present, the landlord can basically dispose of the deceased tenant's personal property as they see fit. If this language is not in the lease, however, then the landlord is required to store the personal property until it is claimed by the estate. Also note this is a matter of state law, so if the deceased was renting their housing from HUD or under a Section 8 lease, different rules may apply.
Speak with a Florida Estate Administration Attorney Today
Dealing with a loved one's landlord is just one of many tasks involved in the estate and probate administration process. A qualified Fort Meyers estate and probate administration lawyer can help guide you through the process. Contact the Kuhn Law Firm, P.A., at 239-333-4529 to schedule a confidential consultation with a member of our estate planning and probate team today.
Sources:
turnto10.com/news/local/only-on-10-dispute-with-apartment-management-adds-to-family-heartbreak
leg.state.fl.us/statutes/index.cfm?App_mode=Display_Statute&URL=0000-0099/0083/Sections/0083.67.html