Will My Probate Estate Still Have to Pay Back My Student Loans?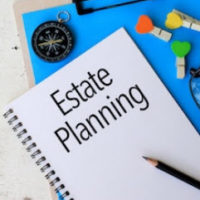 Student loan debt is a major problem in Florida. According to a January report from the South Florida Sun-Sentinel, the total amount of outstanding student loan debt in the state "ballooned 35 percent to $89.4 billion between the third quarter of 2015 and the same period in 2018," citing figures from Experian.
Unlike most other unsecured debts, student loans typically cannot be discharged in bankruptcy. And many Florida residents carry their student loan debts well into their 30s and 40s–and in some cases even into retirement. Given this, you might be wondering: If I die with an outstanding student loan, does my probate estate have to keep making payments?
Federal vs. Private Student Loans
The answer to this question largely depends on the type of student loan you have. Student loans backed by the federal government and made directly to the student are discharged upon the borrower's death. This means that the borrower's estate has no legal obligation to repay the balance of the student loan. The government does require the estate (or a family member) file appropriate proof of death with the company handling the loan, such as a death certificate.
There are slightly different rules governing Parent PLUS loans. These are federally backed loans taken out by a parent on behalf of a child attending college. These loans are discharged upon the death of either the parent or the child. But if the loan is discharged due to the child's death, the outstanding loan balance is considered part of the parent's taxable income. The parent will receive a Form 1099-C reflecting a "cancellation of debt."
Finally, there are private student loans that are not part of the federal government's program. The effect of the borrower's death on private loans depends on the lender's specific policies and terms. Many lenders will attempt to collect the balance of the loan by filing a creditor's claim against the borrower's estate. Or if someone co-signed the loan, such as a parent, the lender can seek to collect against that person. However, some lenders do have policies in place to forgive loans upon the borrower's death.
It should be noted in community property states, a lender may also try to enforce a deceased borrower's outstanding loan obligations against a surviving spouse. Florida is not a community property state, so this is generally not an issue here.
Contact a Florida Estate Administration Attorney Today
Even when student loans are discharged at death, there are many other outstanding debts and obligations that are not. Dealing with debts is in fact a critical part of the probate administration process. If you are in charge of administering a deceased family member's estate, you probably have many questions about how to deal with creditors during this difficult time.
An experienced Fort Myers probate administration lawyer can provide you the answers you seek. Contact the Kuhn Law Firm, P.A., at 239-333-4529 to schedule a free consultation with a member of our legal team today.