Who Can Serve as a Florida Guardian When No Family Members Are Available?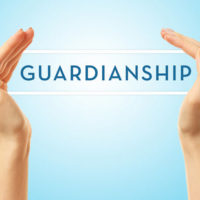 Florida guardianships are often necessary to protect elderly and vulnerable adults from potential exploitation. A guardianship may be especially appropriate when an adult lives alone, has no immediate family, and is unable to cope with a recent physical or mental trauma without professional assistance. In such cases, a probate court may appoint an individual with specialized training or skills to serve as guardian.
Court Upholds Appointment of Professional Guardian Despite Objection
Whenever possible, Florida law prefers the appointment of a family member to serve as guardian of an adult ward. Section 744.312 of the Florida Statutes expressly gives priority to a "person who is related by blood or marriage to the ward." When no such person is available or qualified, the court may instead appoint someone who has the "educational, professional, or business experience relevant to the nature of the services sought to be provided."
For instance, if the ward primarily needs help with money management, a professional financial adviser may be called upon to serve as guardian. Or if the ward primarily needs psychiatric help, say to cope with the death of a spouse, the court may look to a licensed clinical social worker as an appropriate guardian. The court may also consider the preferences and wishes of the ward.
There are some important legal restrictions on the probate court's discretion to name a guardian. Section 744.312 states that when a professional guardian–as opposed to a relative–is named as "emergency temporary guardian," that person should not ordinarily be named to serve as the permanent guardian unless requested by the ward's next-of-kin. The court may waive this restriction, however, if it makes "specific findings of fact" that there are "special requirements" justifying making the professional guardian's appointment permanent.
This was the subject of a recent guardianship case in Pinellas County. A probate court named a professional social worker and grief counselor to serve as emergency temporary guardian for a 97-year-old ward. The ward had recently lost his wife, and was living alone and allegedly under the "undue influence" of a longtime friend. More specifically, the court was concerned that the friend was pressuring the ward to change his estate plan.
The ward ultimately requested the court name the social worker to stay on as his permanent guardian. The friend objected, arguing the professional guardian was barred from serving by law and possessed no "special talent or specific prior experience" justifying a waiver. The probate judge disagreed. As the Florida Second District Court of Appeal explained in a decision affirming the guardian's permanent appointment, not only did she have 25 years experience "in the areas of grief, bereavement, and crisis intervention," she was also a practicing therapist and counselor who was "specially equipped" to assist the ward.
Avoiding a Guardianship Through Proper Estate Planning
A professional guardian should always be a last resort. If there is a family member or close friend whom you wish to make decisions for you in the event of your incapacity or disability, you need to execute the proper documents now to ensure that your wishes are honored. An experienced Fort Myers estate planning attorney can assist you. Contact the Kuhn Law Firm, P.A. at 239-333-4529 to schedule a free consultation with a lawyer today.
Sources:
flsenate.gov/Laws/Statutes/2017/744.312
edca.2dca.org/DCADocs/2017/2237/172237_65_04062018_08362503_i.pdf