When Can Someone Be Declared Legally Dead in Florida?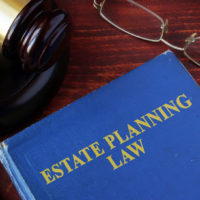 The administration of a Florida probate estate can only begin once the person in question is deceased. That seems like common sense. But how does Florida law address cases where an individual is missing and presumed dead but there is no body or other concrete proof of death?
Under Section 731.103 of the Florida Statutes, a person is legally presumed dead if they have been "absent from the place of his or her last known domicile" for a period of 5 years from their last known appearance. Absent any evidence that death occurred earlier, a Florida court will declare death occurred as of the last day of the five-year period. So for example, if a person was last seen in February 2013, the court will find he legally died in February 2018, unless someone presents credible evidence that the missing person "was exposed to a specific peril of death" earlier, in which case the court may assign an earlier date of death.
Indeed, there are many cases where it is necessary to establish a presumption of death earlier. As noted above, you cannot begin probate administration until someone is dead. If the missing person owned a substantial amount of assets, it may not be practical to leave that property in legal limbo past the point where it is reasonable to assume the owner has died.
For this reason, Florida Statutes 382.012 does permit an interested party to petition the court for a "presumptive death certificate" at any time, even without regard for the five-year waiting period in Section 731.103. The petitioner must provide the court with "all information necessary to complete the presumptive death certificate." Such presumptive death certificates are often issued when a person is known to have been in an accident but the body was never located or recovered.
Husband Accused of Murder, Court Delays Issuing Wife's Death Certificate
Of course, a court may be reluctant to declare a presumptive death when criminal activity is suspected. Recently the United States Attorney's Office in Miami charged a man with the murder of his wife. The couple was traveling on a 40-foot catamaran from Cuba to Florida. According to the husband, he "was awoken by a crash" and when he went topside, his wife was missing. The husband then decided to abandon ship. The U.S. Coast Guard was subsequently unable to locate the wife's body.
Investigators subsequently determined the sinking of the boat was not accidental but rather intentional. Based on this and other evidence, prosecutors now believe the husband killed his wife. Separately, last November a Florida probate judge refused the husband's petition to have his wife declared legally dead so he could probate her estate. At the time the judge said he was concerned the husband was moving so quickly–just six months after the alleged accident–in seeking a judicial declaration of death. As the judge pointed out, "People generally hope the other person is alive, and they wait as long as possible."
Getting Legal Advice When You Don't Know What to Do
It should be noted that Florida law prohibits someone inheriting from their murder victim. So if the husband is ultimately tried and convicted of his wife's murder, he will inherit nothing from her estate, regardless of when she is officially declared dead.
If you have a loved one who is missing and you are not sure of the legal steps to take next, you should speak with an experienced Fort Myers estate and probate administration lawyer who understands the law in this area. Contact the Kuhn Law Firm, P.A., at 239-333-4529 to schedule a free consultation today.
Sources:
leg.state.fl.us/statutes/index.cfm?mode=View%20Statutes&SubMenu=1&App_mode=Display_Statute&Search_String=731.103&URL=0700-0799/0731/Sections/0731.103.html
leg.state.fl.us/statutes/index.cfm?mode=View%20Statutes&SubMenu=1&App_mode=Display_Statute&Search_String=731.103&URL=0700-0799/0731/Sections/0731.103.html
mypalmbeachpost.com/news/judge-wonders-why-husband-anxious-declare-wife-missing-sea-dead/nqdOAkJcpRy66hu03DU9SL/