When Can a Foreign Will Revoke a Prior Will Signed in Florida?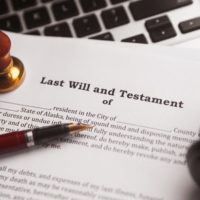 Many people live in Florida yet have a will that was executed in another state, or even another country. Such out-of-state wills are still valid in this state provided they comply with Florida law. Critically, a Florida will must be signed in the presence of the testator–the person making the will–and at least two witnesses. Unlike other jurisdictions, Florida will not accept a holographic (handwritten) or oral will under any circumstances.
Court Invalidates Belgian Will for Failing to Comply with Florida Law
A recent decision from the Florida Third District Court of Appeal, Zaidman v. Zaidman, illustrates these principles in practice. This case involves two "competing" wills filed by the wife and adult children of a man named Zaidman. The first will was executed by Zaidman in Miami-Dade County in 2012. This will was signed and witnessed in the manner required by Florida law. After Zaidman's death, his wife filed the will for probate here in Florida.
This prompted Zaidman's children to produce the alleged second will. This document was handwritten in 2015 and signed by Zaidman in the presence of a rabbi in Belgium. The 2015 will stated it revoked all of Zaidman's prior wills, and directed that any disputes regarding his estate should be heard before a religious court in Belgium. The wife moved to strike the 2015 will and admit the 2012 will. A Florida probate court granted the wife's motion, prompting the children to appeal.
But the Third District agreed with the wife and the probate court: The 2015 will was invalid under Florida law. Based on the evidence presented in the probate court, the only witness to the Belgian will was Zaidman's rabbi. Florida law always requires at least two witnesses. So even if the will was valid under Belgian law–and the Third District expressed "no opinion on any such issues"–it was still invalid in Florida. For similar reasons, Zaidman's children could not rely on any language in the 2015 will that purported to revoke their father's 2012 will.
Speak with a Lee County, Florida, Estate Planning Lawyer Today
One key lesson from this case is that you should never assume that a will executed in another state or country will automatically be honored by Florida courts. So if you have recently moved to Florida–or you live elsewhere but own property in this state–it is important that you review all of your existing estate planning documents to ensure they conform to local laws. The last thing you want to do is leave members or your family fighting in court over whether or not your will is valid.
Also note that as the Third District explained, if you want to revoke a prior will by making a new one, you still need to follow the same legal formalities as you did when creating the original document. An experienced Fort Myers estate planning attorney can answer any additional questions you have about the process. Contact the Kuhn Law Firm, P.A., at 239-333-4529 to schedule a free confidential consultation with a member of our estate planning team.
Resource:
scholar.google.com/scholar_case?case=6219049248452382709
https://www.kuhnlegal.com/how-can-i-ensure-my-estate-is-probated-in-florida/