What You Need to Know About Organ Donation & Estate Planning in Florida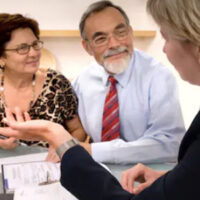 As of January 2020, there are more than 112,000 people in the United States on the waiting list for organ transplants, according to the U.S. Department of Health and Human Services. Many Florida residents are willing to serve as organ donors upon their death, but they may not understand the process for doing so. This often leaves the decision to family members who are unwilling to authorize organ donation, even if that had been the wishes of the deceased.
How Can I Become an Organ Donor Upon My Death?
Any person who is legally capable of making a will, i.e., any legally competent adult who is at least 18 years old, can make a complete or partial "anatomical gift of their body" under Florida law. There are a number of methods you can use to express your wish to be an organ donor:
You can sign an organ and tissue donor card.
You can register with Florida's online registry, Donate Life Florida.
You can signify your intent to serve as an organ donor on your driver's license or state-issued identification card. Note that even if the license or ID card is expired or revoked, that does not invalidate your organ donor status.
You can express your wish to be an organ donor through a living will or advance directive.
You may also declare your wish to serve as an organ donor through your will or a separate document that is executed in the same manner as a will, i.e., it is signed in the presence of at least two witnesses. By law, the organ donation takes effect immediately upon your death. This means that the will does not need to go through probate first, and your anatomical gift remains valid even if the will itself is found "invalid for testamentary purposes."
Can My Family Override My Wishes to Be an Organ Donor?
Once an anatomical gift is made by one of the methods described above, the donor's decision becomes irrevocable upon their death. This means that neither a family member nor any agent appointed by the donor (such as their executor or health care surrogate) can "modify, deny, or prevent" the donor's wish to serve as an organ donor.
What If I Don't Make My Intentions Known Prior to Death?
If a person does not leave any instructions regarding their wish to serve as an organ donor upon death, Florida law allows the person previously named as the decedent's health care surrogate to make an anatomical gift. If there is no health care surrogate, the law establishes an "order of priority" for who gets to make that decision, starting with the decedent's spouse.
Of course, it is always best you make your intentions known, rather than leave that decision to grieving family members. If you have additional questions or concerns about the laws governing organ donation and you would like to speak with a qualified Fort Myers estate planning attorney, contact the Kuhn Law Firm, P.A., at 239-333-4529 today to schedule a free consultation.
Sources:
optn.transplant.hrsa.gov/data/
m.flsenate.gov/Statutes/765.512
m.flsenate.gov/Statutes/765.514
https://www.kuhnlegal.com/can-a-trustee-go-to-jail-over-their-handling-of-a-trust/