What You Need to Know About Funeral Costs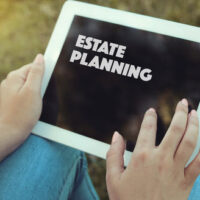 One of the first things that happens after a person dies is their funeral. Family members often make hasty arrangements with the first funeral home they find. In many cases, they go into the process of planning the funeral unaware of its true costs–only to later find they are now on the hook for thousands of dollars.
L.A. Funeral Director Offers Tips on How to Avoid Paying More Than You Need
Caitlin Doughty, a Los Angeles-based funeral director who produces the popular YouTube series "Ask a Mortician," said in a recent article for CNBC that family members in these situations often suffer from "grief brain," i.e., they are unable to process the actual costs of a loved one's funeral–and they are certainly in no position to "haggle" with the funeral home. Indeed, Doughty noted that "[m]any people call our funeral home completely unprepared."
Doughty offered three suggestions to help family members deal with "grief brain":
Take at least 20 minutes to call around to various local funeral homes; if you are not emotionally prepared to handle this, have a "trusted family friend" make the calls for you.
Make sure you have a conversation with all interested family members before meeting with the funeral home, so you "know what you want, and what you don't" want in a service.
Consider hosting the funeral at home rather than at a funeral parlor. Alternatively, have a memorial event at a later date in a public place, such as a concert or park.
Doughty said that through careful planning, family members can save thousands of dollars in funeral expenses. This is not an exaggeration. Based on figures from the National Funeral Directors Association, the average total cost of a funeral in the U.S. is $7,360. This includes an average of $2,100 for "basic" funeral services plus another $2,400 for the casket.
Will My Estate Cover My Funeral Bill?
Of course, many families prefer to have a large, traditional funeral service. But who actually pays for it? You might assume the estate of the decedent is responsible for the costs–and that is true, up to a point.
Under Florida law, the personal representative of an estate must pay certain expenses in a particular order. The expenses of administering the estate itself take the highest priority. The next-highest priority goes to "[r]easonable funeral, interment, and grave marker expenses … not to exceed the aggregate of $6,000."
Now, this does not mean a funeral cannot cost more than $6,000, or that the estate will not pick up the excess amount. What it does mean is that only the first $6,000 in funeral expenses are given priority. Once this $6,000 is exhausted, the personal representative will need to pay a number of lower-priority expenses first–such as the decedent's outstanding debts and taxes–before covering the remainder of the funeral bill. (This also assumes there is $6,000 left after paying the expenses of administering the estate.)
So if you do not want to leave your loved ones with a funeral bill that exceeds your estate's ability to pay, you should take control of the situation now. Let your family know what type of funeral, burial, or cremation services you want. And talk to a qualified Fort Myers estate planning attorney about preparing a will and other documents that accurately reflect your wishes. Contact the Kuhn Law Firm, P.A., today at 239-333-4529 to schedule a free estate planning consultation.
Source:
grow.acorns.com/how-to-save-on-funeral-expenses-from-a-funeral-director/
https://www.kuhnlegal.com/should-i-give-my-house-to-my-children-before-i-die/