What Are Totten Trusts?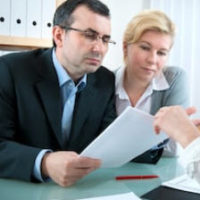 Trusts are often confusing to people who are thinking about making an estate plan. One reason is that there are many different types of trusts. And something may even be called a "trust" even though it does not involve a great deal of formal paperwork to establish.
Using Payable-on-Death Accounts to Bypass Probate
For instance, there is something called a Totten trust. Despite the name, a Totten trust is really just a special kind of bank account. The term "Totten trust" itself actually refers to an earlier 20th century court decision from New York, but in modern times Totten trusts are governed by Florida state law.
Basically, a Totten trust is a "payable-on-death" (POD) bank account. This is just what it sounds like. One person (the benefactor) establishes a bank account. Upon the benefactor's death, the bank is instructed to release any remaining funds to one or more beneficiaries previously named by the benefactor.
Because the account is POD, the beneficiary has no legal rights to any of the money so long as the benefactor is still alive. So let's say you establish a Totten trust account and name your daughter as the beneficiary. You are still free to deposit or withdraw funds from the account without restriction during your lifetime. You can even close the account without notifying your daughter. For all legal purposes, you remain the sole legal account owner. But once you die, under the terms of the Totten trust, the bank must release any funds remaining in the account to your daughter.
Under Florida law, the beneficiary of a Totten trust must present a copy of the benefactor's death certificate to the bank before any funds are released. This is obviously a critical legal protection for the account. But you will also note that your estate is not involved in the process. Since the Totten trust is a payable-on-death account, it is normally not considered a probate asset.
However, it is possible to revoke a Totten trust in your will. In a famous 1989 decision, Serpa v. North Ridge Bank, the Florida Fourth District Court of Appeals explained that such a provision must "either specifically [make] a different disposition of the trust funds or [give] rise to the implication that a revocation of the trust was intended to be accomplished." In plain English, a court will not accept an ambiguous or oral revocation, as the law presumes the Totten trust is valid.
Speak with a Fort Myers Estate Wills & Trusts Attorney Today
A Totten trust is just one of many options available for transferring assets outside of the normal probate process. A qualified Fort Myers wills trusts lawyer can review all of these options with you and help decide which ones best fit your situation. Contact the Kuhn Law Firm, P.A., at 239-333-4529 to schedule a free confidential consultation with a member of our estate planning team today. We have offices in Fort Myers, Naples, and Port Charlotte.
Sources:
leg.state.fl.us/Statutes/index.cfm?App_mode=Display_Statute&URL=0600-0699/0655/Sections/0655.82.html
scholar.google.com/scholar_case?case=8664770705725154096
https://www.kuhnlegal.com/does-a-florida-will-need-to-be-notarized/