The "Queen of Soul" Did Not Have a Will–But You Should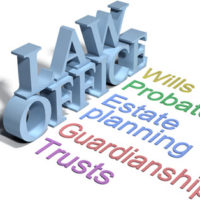 There are some people who decide not to make a Florida will because they think they don't own enough assets to justify formal estate planning. This is a fallacy for many reasons. Unfortunately, it's a fallacy that even famous and wealthy people believe, as demonstrated by the recent news reports surrounding the death of the "Queen of Soul," Aretha Franklin.
Franklin died at the age of 76 on August 13 in Detroit, reportedly due to complications from cancer. And according to the New York Times, Franklin did not leave a will or trust. Instead, her three sons filed paperwork to open an estate for their mother in Oakland County, Michigan, declaring that she "died intestate." The children further nominated one of Franklin's nieces to serve as personal representative of the estate. Like Florida, Michigan law divides an intestate estate of an unmarried adult equally among their surviving children.
The Times did not give a reason why Franklin did not have a will, and a lawyer for the estate did not offer any comment on the matter. However, another attorney who reportedly represented Franklin for many years told the Detroit Free press, "I was after her for a number of years to do a trust. The attorney said he hoped the estate "doesn't end up getting so hotly contested," citing the potential for creditors and "extended family members" to file claims against the estate.
3 Reasons Why You Always Need a Will or Trust
High-profile deaths like Franklin's offer a useful reminder of why proper estate planning is so important. Here are just a few things to consider:
Estate planning can keep your estate out of the public eye.
Although a will is a matter of public record, a trust is not. This is why trusts are attractive to people who wish to maintain their family's privacy. Unlike a probate estate, which must file a public accounting of assets, a trust can remain outside the public eye.
A will makes it clear who is in charge.
A will allows you to nominate a personal representative to take charge of your estate. In the absence of a will, it is usually left to the heirs, as was the case with Franklin's children. The problem is that your heirs may name someone you would not have approved of–or worse, they may not be able to agree on a personal representative at all, leaving it to a judge to sort things out.
An estate plan should incorporate your intellectual property rights.
Like many successful musicians, Aretha Franklin owned a substantial portfolio of intellectual property. Even if you're not the Queen of Soul, you might still own copyrights and patents that need to be addressed as part of your estate. Having a plan in place to manage those rights will help ensure your IP does not get lost in the shuffle after your death.
Contact a Florida Estate Planning Lawyer Today
Here is what it comes down to: Nobody benefits from you not having an estate plan. It doesn't help your heirs, your assets, or your family. If you need help from an experienced Fort Myers estate planning lawyer in preparing a will or trust, contact the Kuhn Law Firm, P.A., at 239-333-4529 today to schedule a free consultation.
Sources:
nytimes.com/2018/08/22/arts/music/aretha-franklin-will.html
freep.com/story/entertainment/music/aretha-franklin/2018/08/21/aretha-franklin-no-wills-trust/1057966002/