Recent Twitter Uproar Highlights Problem of Deceased User's Accounts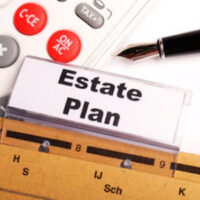 Twitter recently faced criticism from its users after the social media network revealed plans to delete accounts that had been inactive for at least six months. As National Public Radio noted, the announcement "sparked a mass panic" from users who "returned to the platform for the sole purpose of saving their accounts." But there was also concern for the fate of accounts belonging to now-deceased users. As NPR noted, the threat of a Twitter-ordered account deletion meant many people "might lose a digital remnant of their loved ones."
Twitter CEO Jack Dorsey subsequently clarified the company would only deactivate a limited number of accounts in Europe to comply with European Union regulations, and that Twitter would soon have an archival function to "memorialize" the accounts of deceased users, similar to a feature already offered by Facebook.
Florida's Fiduciary Access to Digital Assets Act
The Twitter story may lead you to ask an obvious question: What is the legal status of a social media account after you die? Does your estate (or trust) have the right to access or takeover your account?
Back in 2016, Florida legislators passed the Fiduciary Access to Digital Assets Act. This law essentially governs who may access a deceased person's social media accounts or other "digital" (i.e., non-physical) assets. Under the Act, a fiduciary–such as the personal representative or your estate or the trustee of your revocable trust–may request access from the custodian of the digital asset, i.e., the company that maintains the account.
Now, this does not mean that your fiduciary automatically gains the right to start using your Twitter or Facebook account the moment you die. Rather, you need to include specific instructions in your will or other estate planning documents authorizing the account custodian to grant access to your fiduciary. Otherwise your fiduciary may need to obtain a court order to obtain access.
This access is also limited under the Act to the "content" of the online accounts in most cases. That is, the fiduciary may be allowed to download the contents of a deceased user's tweets, but not necessarily have the right to preserve or "memorialize" the account itself. And in some cases, the fiduciary's access may be further restricted to a "catalog" or list of digital content items maintained by the custodian.
Get Help Making Your "Digital Estate Plan" Today
Ultimately, as a social media user, you need to take responsibility for making decisions now about how you want your fiduciary to deal with your digital assets when the time arrives. Some social networks actually provide an online tool that allows you to express your wishes directly. Under Florida law, any choices you make using such a tool will override any contrary instructions in your will or trust.
But the critical thing is that you take some action. Do not leave it up your personal representative or the courts to figure out what is best. If you need advice or assistance from a qualified Fort Myers estate planning attorney, contact the Kuhn Law Firm, P.A., at 239-333-4529 today to schedule a free initial consultation.
Sources:
npr.org/2019/11/27/783385093/following-backlash-twitter-offers-to-memorialize-accounts-of-the-deceased
flsenate.gov/Laws/Statutes/2018/Chapter740
https://www.kuhnlegal.com/are-there-assets-you-cannot-or-should-not-put-into-a-revocable-trust/