Probate Fight Emerges Over Legendary FAMU Football Coach's Memorabilia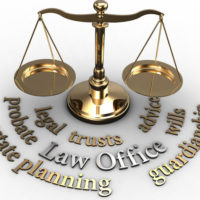 The most important reason for making a will is to direct who should receive your property upon your death. Some people simply choose to leave all of their property to a single person, such as a spouse or child. But in other cases, you may want to leave specific types of property to particular individuals. For example, you might decide to leave all of your jewelry to your daughter, or all of your household furnishings to your spouse (together with the house itself).
Of course, even when your will carries explicit instructions, there may still be legal disputes that arise after your death–in some rare cases, even decades later. This is what happened in the case of the estate of one of Florida's most respected college football coaches, Alonzo "Jake" Gaither."
Gaither was the head coach at Florida A&M University (FAMU) in Tallahassee from 1945 to 1969, amassing a record of more than 200 wins. Over the course of 25 years, Gaither compiled a winning percentage of over 84 percent, the best in college football history. After Gaither's retirement in 1969, FAMU named its gymnasium for the coach and later erected a statute in his honor.
Gaither passed away in 1994. He was still living in Tallahassee at the time, not too far from the stadium where he coached for a quarter-century. Although a will was filed at the time of Gaither's death, no probate estate was opened until last December.
The opening of the estate was prompted by a dispute over the ownership of Gaither's memorabilia from his time at FAMU. According to the Tallahassee Democrat, Gaither's former home was purchased in 2014. The home, which was later declared a national historic landmark, still contained Gaither's memorabilia, including "awards, footballs, photographs, programs and trophies."
But under the terms of Gaither's 1991 will, he left all of his "personal property" to his wife, or alternatively to his sister if his wife was deceased. The will contained additional language that stated any memorabilia or records related to Gaither's football career should go to "Florida A&M University for the use of the Black Archives," assuming his sister did not want them.
Gaither's wife and sister are now also deceased. The Black Archives therefore claims ownership of the memorabilia. But FAMU's general counsel told the Democrat that the couple who purchased the house from Gaither's nephew claim they are "entitled to all of the contents," including the memorabilia. (The owners declined to comment for the Democrat story.) An attorney representing the Black Archives filed a petition to probate the Gaither estate in December 2018. This represents the first step towards the Archives asserting its rights under Gaither's will.
Speak with a Florida Wills Lawyer Today
Making a will is just one step in the estate planning process. It is just as important to make sure there are people you trust who will carry out your wishes after you die. If you need advice or assistance from an experienced Fort Myers wills attorney, contact the Kuhn Law Firm, P.A., at 239-333-4529 today.
Source:
tallahassee.com/story/sports/college/famu/2019/02/01/famu-black-archives-files-case-memorabilia-jake-gaither-demand-rattlers-coach/2708932002/