Is a Will Written on a McDonald's Napkin Valid?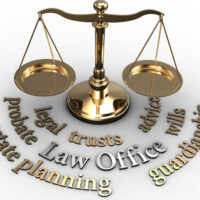 Have you ever jotted down a note on a bar napkin? Even in the age of smartphones, it is still not uncommon for people to make a short grocery list or write down a phone number on whatever piece of paper is handy. But would you ever make your will on a napkin? And if you did, would it actually be legal?
A judge in the Canadian province of Saskatchewan recently faced this exact issue. Phillip Lanagan died in December 2015. A short time later, Lanagan's children produced a document they claimed to be his will–a note written on a brown McDonald's paper napkin. The note listed the names of his children and simply said "split my property evenly." Apparently, Lanagan wrote this document quickly when he thought he was having a heart attack. This was approximately six months before Lanagan actually died.
Justice Donald H. Layh of the Saskatchewan Court of Queen's Bench determined the McDonald's napkin was, in fact, a valid will under provincial law. Saskatchewan recognizes "holograph" or holographic wills. This refers to a will that is entirely handwritten by the testator–the person making the will–and not signed in the presence of witnesses.
Justice Layh said that based on the testimony of Lanagan's children, he was satisfied this was a legitimate attempt to make a holographic will. The judge elaborated noted that it was reasonable for Lanagan's mind to "turn to the question of estate planning" when he thought he was about to die, especially since he did not already have a will. Additionally, Lanagan's daughter testified her father gave her the napkin with instructions to keep it "in case something happened to him," which Layh said "shows a clear testamentary intention."
Florida Does Not Recognize Handwritten or Oral Wills
So you may be wondering: Could something similar to the Lanagan case happen here in Florida? The answer is no. Unlike Saskatchewan–and indeed, many U.S. states–Florida does not recognize holographic wills in any form. In Florida, a valid will must adhere to certain basic rules; namely, it needs to be signed by the testator in the presence of at least two witnesses. An unwitnessed will is not considered valid.
But what if a holographic will was signed by a person while living in a state or country that permits them? Would a Florida court recognize the will as valid in that situation? Again, the answer is no. While Florida will recognize most out-of-state wills that comply with local laws, there is an exception for "holographic or nuncupative" wills.
In case you are wondering, a "nuncupative will" is one that is made orally. A common example of a nuncupative will is a person saying on their deathbed who they want to inherit their property. As with holographic wills, Florida does not recognize nuncupative wills under any circumstances.
While making a formal will may seem daunting, it is a far better option for you–and your family–than scribbling a hasty note while sitting in a fast food restaurant. A qualified Fort Myers wills and trusts attorney can provide you with guidance and assistance in this area. Contact the Kuhn Law Firm, P.A., at 239-333-4529 today to schedule a free estate planning consultation with a member of our team.
Source:
canlii.org/en/sk/skqb/doc/2020/2020skqb42/2020skqb42.html
https://www.kuhnlegal.com/why-do-i-need-a-contingent-beneficiary-for-my-will-or-trust/