How Florida Powers of Attorney Can Be Used to Financially Exploit the Elderly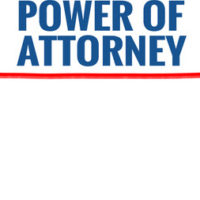 A power of attorney is a critical estate planning document that names an agent to act on your behalf if you become incapacitated. Indeed, once your agent has a power of attorney, he or she can legally do just about anything on your behalf, subject only to the limitations contained in the power itself. Unfortunately, this also means that your agent may be able to do things you do not approve of, or even take advantage of your incapacity to misappropriate your property for their own needs.
Florida Woman Convicted of Misappropriating Funds from Elderly Neighbor
In some cases, abusing a power of attorney leads to criminal prosecution. Just recently, a Florida appeals court addressed such a case, Johnson v. Florida. According to the evidence presented at trial, the defendant had her 88-year-old neighbor sign a power of attorney while she hospitalized for dementia. The power named the defendant as agent.
Prosecutors said the defendant then withdrew over $13,000 from the neighbor's bank accounts. The defendant acknowledged this but said she took the money out in order to "help" her neighbor by paying her bills and fixing up her house. But the prosecution maintained the neighbor "did not understand what she was signing" due to her dementia, and that the defendant used the funds "for purposes not in the victim's best interests."
In a separate civil proceeding, a Florida judge appointed a guardian to take control of the neighbor and her assets. She later died in a nursing home. Back in the criminal case, a jury found the defendant guilty of exploitation of the elderly and theft of $10,000 or more.
The appeals court upheld the jury's finding that the defendant acted with "intent" to exploit her neighbor. But the court said the evidence also showed that most of the $13,000 was in fact used to "pay the victim's real estate taxes, clean up her home, and retain legal counsel to represent the victim in the guardianship proceeding." So in reality, the defendant misappropriated less than $10,000 from her neighbor. This required reversal of the defendant's conviction. The appeals court ordered the trial judge to readjudicate and re-sentence the defendant based on the lesser offense of "exploitation of an elderly person in the amount of less than $10,000."
Get Help Making a Power of Attorney from a Florida Estate Planning Lawyer Today
Anytime you hear about someone signing a power of attorney while hospitalized, you should be suspicious. This is perhaps the worst situation in which to make crucial estate planning decisions. It is far better to work with an experienced Fort Myers power of attorney lawyer who can guide you through the process while you are still in a position to make these decisions for yourself, free of any undue influence or pressure.
So if you need advice on making a power of attorney, last will or testament, or any other estate planning document, contact the Kuhn Law Firm, P.A., at 239-333-4529 to schedule a free consultation with a member of our staff.
Source:
scholar.google.com/scholar_case?case=2672683133664216254