Do I Need Uninsured/Underinsured Motorist Coverage If I Live in Florida?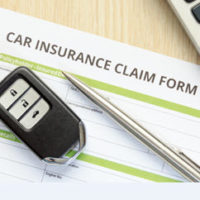 A car accident can leave you with thousands of dollars in medical bills, lost wages, and other damages. If your accident was the result of another driver's negligence you may be able to file a personal injury lawsuit, but your ability to actually collect on a judgment may depend on whether or not the defendant has sufficient bodily injury liability (BIL) insurance. Florida law only expects drivers to carry a small amount of "bodily injury liability" coverage for injuries to third parties–as little as $10,000 per victim.
But many Florida drivers refuse to comply with even that minor burden. Indeed, Florida is notorious as having the highest percentage of uninsured motorists in the country. According to figures from the Insurance Information Institute, approximately 26.7 percent of Florida drivers are currently uninsured. This is 3 percentage points higher than the next state on the list (Mississippi) and more than 4 times the rate of uninsured drivers in New York.
What UM Coverage Can Do For You
So what happens if you are in an accident and the other driver has no insurance–or their coverage is insufficient to cover the full measure of your damages? Ideally, your own insurance company will pick up the bill, provided you elected to receive uninsured and uninsured motorist (UM) coverage. Florida requires all auto insurance companies to offer their customers UM coverage. As the customer, you are free to decline this coverage–it is not part of the basic insurance plan you are required to carried by law–but you must expressly do so in writing.
Keep in mind, Florida is a "no-fault" state when it comes to auto accidents. This means that your regular policy is normally expected to cover any medical bills and lost wages you sustain as the result of an accident. But in many cases your no-fault coverage will not be enough. Having UM coverage therefore provides you with an additional level of protection.
Basically, with a UM policy your insurance carrier steps into the shoes of the negligent driver. This applies not just to cases where the other driver is known to have little or no insurance, but also accidents where the other driver is simply unknown. In other words, if you are the victim of a "hit and run," and the driver is never identified, you can seek benefits under your UM policy.
The actual amount of your UM coverage will vary depending on the policy you select. Some insurers offer what is known as "stacked" coverage. This means you can combine your coverage limits for multiple vehicles on a single policy. For example, if you have a stacked UM policy with a limit of $40,000 that covers three cars, the total coverage available is $120,000. Note that UM coverage only applies to bodily injury and related economic losses–it will not pay for damages to your vehicle or property.
Will Your UM Carried Come Through for You?
The truth is, it is usually a good idea to carry UM coverage. You simply cannot rely on other drivers acting in a responsible manner. Of course, merely having a policy is no guarantee the insurer will pay up without a fuss. If you are having problems dealing with your insurance company following accident and need assistance from a qualified Fort Myers personal injury attorney, contact the Kuhn Law Firm, P.A. at 239-333-4529 today.
Source:
iii.org/article/background-on-compulsory-auto-uninsured-motorists