Do I Need to Include My Timeshare in My Will or Trust?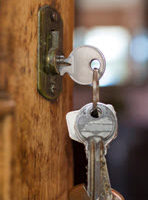 If you're thinking about creating an estate plan, you probably know it's important to make provisions for your house or condo. But your estate plan must cover all of your real property. For example, what about that timeshare you bought 15 years ago? Does that also need to be addressed in your will or trust?
What Exactly Is a Timeshare?
Even if you don't currently own a timeshare, you have almost certainly seen ads–or listened to high-pressure sales presentations–regarding them. Basically, a timeshare is a shared piece of real estate, typically a condominium, where individual buyers purchase a block of time when they are allowed to use the property each year. In some timeshares the buyer purchases a fixed week or weeks, while other arrangements allow the buyer to reserve different periods each year based on availability.
From a legal standpoint, the important thing to understand about timeshares is that they are not a simple rental contract. Most Florida timeshares are structured as "shared deeded ownership." This means that when you buy a timeshare, you actually get a deed to the property. Of course, the deed only entitles you to use the property for the allotted number of timeshare periods. To put it another way, if a timeshare sells interests in two-week period, there will be 26 deeds to the property, each conveying a 1/26 interest.
Since a timeshare is a form of deeded property, you can hold or sell your timeshare interest just like your house, subject to any restrictions in the timeshare agreement. This also means you can dispose of your timeshare deed as part of your estate plan. And if you pass away without making a will or trust, the timeshare deed would then pass under Florida intestacy law.
What Is the Best Option for Your Timeshare?
But rather than leave it up to state law, you should treat your timeshare like any other property and make appropriate estate planning arrangements. You can certainly leave your timeshare to someone in your will. But this means the timeshare must go through the probate process, which can involve a great deal of unnecessary time and expense.
A second option is to transfer your timeshare interest into a trust. When you die, the trust still holds the property and can dispose of it per your instructions. But the property does not have to go through probate.
You can also sign what is known as an enhanced life estate or "Lady Bird" deed. This is basically a legal arrangement where you transfer title to the timeshare to someone else–say, your adult daughter–but you still retain the right to use the property as long as you're alive. You have what is known as a "life estate" in the property, and with a Lady Bird deed, you can retain the right to sell the timeshare if it becomes necessary. But when you die, the timeshare does not go through probate, as your daughter already holds title.
But keep in mind, not all of these options will be appropriate for every timeshare situation. This is why you should consult with a qualified Fort Myers estate planning lawyer if you currently own–or are thinking about purchasing–a Florida timeshare. Contact the Kuhn Law Firm, P.A., at 239-333-4549 today if you would like to speak with a member of our team about your estate planning needs.