Can a Trustee Go to Jail Over Their Handling of a Trust?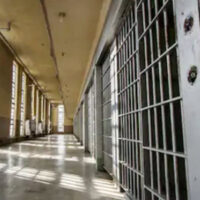 Disputes over the handling of a loved one's estate are not uncommon occurrences. What is uncommon is for a person to go to jail over such disputes. Yet this is exactly what happened recently to a 73-year-old Navy veteran from Michigan.
According to a January 3, 2020, report in the Detroit News, Fred Smith previously served as trustee of a trust established by his 92-year-old mother, Shelby Smith-Steves. A Michigan probate court removed Smith as trustee and demanded he provide an accounting of how he spent trust funds between 2005 and 2008. Smith failed to comply and the probate court fined him $100,000. When Smith still did not provide an accounting, the judge held him in contempt and sent him to hail, releasing him after 79 days.
Trustees Can Face Fines for Defying Court Orders
Jailing a former trustee is obviously an extreme scenario. But it does illustrate the role that courts play in both trusts and estates. These are not simply private arrangements among family members. They are legal documents that require fiduciaries, i.e., the trustees and personal representatives, to act in a certain manner. Here in Florida, judges can–and will–hold a fiduciary in contempt if they fail to comply with court orders.
For example, in a May 2014 decision, Weinberg v. Weinberg, the Florida Fourth District Court of Appeal enforced a $500-per-day fine against a trustee who failed to follow "multiple" court orders. The trustee was the wife of the man who originally created the trust. The trust documents required the wife, as successor trustee, to distribute the trust's assets to her husband's children from his prior marriage. Instead of following these instructions, the Fourth District said the wife tried to "revoke" the trust instead.
The children went to court to enforce their right under the trust. A judge ordered the wife to make the necessary distributions. She did not comply. Similar to the Michigan case described above, the judge then ordered the wife to provide a complete accounting of the trust. This led to several years of protracted proceedings, but in essence, the wife continued to fight complying with the court's orders.
Eventually, the Fourth District noted, the $500-per-day fine added up to $215,000. Another judge declined to enforce the contempt order, which prompted the children to file their appeal. The Fourth District agreed with the children that the new judge erred as a matter of law by "not entering a sanctions order for the trustee's repeated and flagrant non-compliance with multiple court orders."
Speak with a Lee County, Florida, Estate Planning Lawyer Today
When creating a will or trust, you need to carefully consider who can best be trusted with the responsibility of carrying out your wishes. A qualified Fort Myers estate planning attorney can assist you in this process. Contact the Kuhn Law Firm, P.A., at 239-333-4529 today to schedule a free confidential consultation with a member of our estate planning team.
Sources:
detroitnews.com/story/news/local/macomb-county/2020/01/03/macomb-judge-frees-veteran-jailed-over-missing-money-mother-estate/2797352001/
scholar.google.com/scholar_case?case=967105892275538110