Can a Florida Judge Name My Child as My Guardian Over My Objections?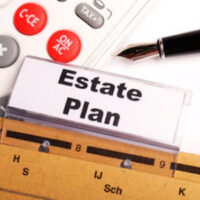 When a person is deemed legally incapacitated in Florida, a judge will step in and appoint a guardian. In many cases, the guardian will be a close family member. But a judge should not appoint a guardian if there is a conflict of interest–that is, a demonstrated incompatibility between the guardian's private interests and those of the ward under their care.
Florida Court Finds No "Conflict of Interest" Preventing Daughter's Appointment as Father's Guardian
Whether a conflict of interest exists will depend on the unique circumstances of each case. A recent decision from the Florida Third District Court of Appeals, Waldon v. Guardianship of Waldon, provides a useful illustration. This case involves an incapacitated married couple. A Florida court named one of the couple's daughters, Elena, to serve as the father's guardian, and a second daughter, Carla, to serve as the mother's guardian.
Sometime later, a third daughter, Sandra, received Elena's permission to take their father to lunch. But the father never returned home. Elena contacted the authorities, only to learn that her father was in Georgia with two other daughters.
Elena went to Georgia in an effort to bring her father back, but the courts in that state would not honor the Florida guardianship order. The father then alleged he was the victim of [elder abuse] committed by Carla and her husband. He later filed a civil lawsuit against Carla in the Georgia courts. In early 2016, a Georgia judge issued a restraining order against Carla, which in part prevented her from trying to remove her father from that state.
Meanwhile, Elena resigned as guardian. Carla petitioned a Florida judge to be named in guardian in her sister's place. The Georgia courts dismissed the father's civil lawsuit, finding Florida a more convenient forum to resolve the dispute. This dismissal also nullified the prior restraining order.
In late 2018, a Florida judge appointed Carla as her father's new guardian. The father appealed to the Third District, alleging a conflict of interest existed. He specifically pointed to the now-expired restraining order. The Third District, however, affirmed Carla's appointment. It said the lower court was entitled to give the restraining order "no weight"; at best, the order showed the "ward's perceptions" of the potential threat Carla posed. But there was sufficient "medical" and other testimony that "rebutted" any such perceptions. Ultimately, the appeals court said there was no evidence of any "disqualifying conflict of interest."
Speak with a Florida Guardianship Lawyer Today
A Florida court will appoint a family member as guardian even when, as the case above illustrates, there may be a less-than-ideal relationship between the parties. One way you can avoid such an outcome is to have an estate plan that names the people you select to manage your person or property in the event you become incapacitated. By failing to engage in such planning now, you may find yourself in a situation where a judge appoints someone you do not fully trust to handle your affairs.
If you need advice or assistance from a qualified Fort Myers estate planning attorney, contact the Kuhn Law Firm, P.A., at 239-333-4529 today to schedule a free consultation.
Resource:
scholar.google.com/scholar_case?case=13268614969814064099
https://www.kuhnlegal.com/what-happens-to-my-savings-bonds-after-i-die/