Apollo 11 Hero Buzz Aldrin Sues to Regain Control of Florida Trust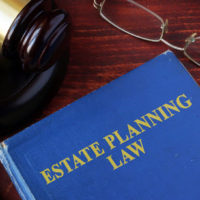 Children often feel an obligation to help care for an elderly parent during their final years. Unfortunately, there are also situations where children may try and take advantage of a parent for their own financial gain. This is why careful estate planning is so important.
As the parent, you want to maintain your dignity and independence while still making sure you are properly cared for if you become mentally or physically incapacitated. But if things reach a point where you no longer believe your children–or other family members named to act as your agents–are not acting in your best interest, then you have the right to assert yourself through the legal process.
Ex-Astronaut Accuses Son of Attempting to Establish "De Facto Guardianship"
On June 7, one of the most famous living Floridians went to court in an effort to wrest control of his estate plan back from his children. Retired U.S. Air Force Col. Buzz Aldrin–best known as the second man to walk on the Moon as part of the Apollo 11 mission–filed the lawsuit in Brevard County Circuit Court, naming his son, daughter, and former business manager as co-defendants.
According to the lawsuit, the 88-year-old Aldrin created a revocable living trust in 2016, naming his son as trustee. The younger Aldrin also oversees a number of his father's companies and licensing ventures. But Aldrin now alleges that his son, acting with the ex-manager, is acting outside the scope of the trust and has "assumed control and access to [Aldrin's] personal credit cards, bank accounts, trust money, space memorabilia, space artifacts, social media accounts and all elements of the Buzz Aldrin brand." In doing so, Aldrin maintains the defendants "effective established a de facto guardianship" without court authorization.
Additionally, Aldrin claims his son "has been slandering" him in public for years, by spreading false claims that the elder Aldrin suffers from dementia and Alzheimer's disease. Aldrin claims these false rumors are designed to further the defendants "control over [his] personal relationships, business contacts, and assets." Indeed, Aldrin said his son has actively stopped him from remarrying and undertaken several actions to "undermine," "bully," and "defame" the retired astronaut's "romantic relationships."
Aldrin has asked the circuit court for an injunction removing his son as trustee of the revocable living trust and other relief. Separately, Aldrin also revoked a previously signed powers of attorney naming his son as agent.
Speak with a Florida Estate Planning Lawyer Today
However the courts resolve the Aldrin litigation, the story serves as an important reminder of what can go wrong when trust breaks down between family members over estate planning issues. The overriding objective of any estate plan should be to minimize intra-family conflict. Of course, when a significant amount of money or business assets are involved, financial interests can sometimes take precedence over family.
This is why it is always important to obtain independent advice from a qualified Fort Myers estate planning attorney. Contact the Kuhn Law Firm, P.A., at 239-333-4529
Source:
arstechnica.com/science/2018/06/buzz-aldrin-returns-to-twitter-sues-his-son-and-former-manager/